¿Qué es Redatam?
Redatam is a statistical software for microdata processing of population and household censuses, surveys and vital statistics, developed by the CELADE - Population and Development Division of ECLAC - United Nations, distributed free of charge, which has elements that make it a powerful tool.
Redatam allows the processing, analysis, and dissemination of data, being able to handle large volumes of data, in hierarchical structures with high processing speed.
¿Cuáles son sus elementos principales?
People
The importance of sociodemographic information lies in its potential to generate pertinent decisions for public policies, for which, CELADE-Population Division of ECLAC encourages a broad set of users worldwide to use, train and contribute to continuous development of Redatam and its functionalities.
Desktop Application
Redatam, developed by the CELADE - Population Division of UNECLAC since 1985, is an user-friendly program that facilitates the processing of microdata from population and housing censuses, surveys and vital statistics, among other data sources. This tool facilitates the processing and analysis of persons, households and dwellings (always maintaining anonymity) for a given study area, the creation of variables and indicators, the production of graphs and tables, which can be exported to create thematic maps.
Database
The highly compressed Redatam database has a hierarchical structure with a geographic disaggregation down to lower levels such as the blocks in a city, which allows for local, national or regional analyzes. The selected areas are processed through pointers without the need to process the entire database, achieving a high response speed.
Programming Language
Both the desktop and the online Redatam Webserver applications use their own language (SPC) to create the processing instructions. A program is a set of instructions used to "request" the system to obtain statistics and indicators created through the mathematical and/or logical combination of variables from the database.
Web Service
Redatam is well known as a tool for the online processing and dissemination of population microdata. Also, Redatam REST API, allows to receive programs written in Redatam language (SPC), use the Redatam7 engine, process and generate results in a standard format (Json) that can be presented, viewed or incorporated into other systems or applications in different platforms.
Redatam Escritorio
These are the main components of Redatam Desktop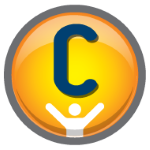 CREATE
Red7 Create. Module that allows creating hierarchical databases in Redatam's own format from original files in ASCII (CSV), xBase, CSPro or SPSS format. The microdata files must have a dictionary or document associated with defined metadata for each variable and record type in the original database.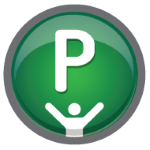 PROCESS
Red7 Process. Module for data processing and analysis, which, through the use of wizards or Redatam programs allow the user to obtain statistics and tabulations, as well as the generation of new variables and indicators.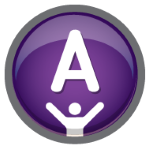 ADMIN
Red7 Admin. Module for the management and administration of databases. This module also includes facilities for conversion between the different Redatam dictionaries, expansion and concatenation, and other functions for managing Redatam databases.
Redatam WEB
In Redatam Web    you will find several tools that will allow you to process, analyze statistics and censuses
Online Processing
Online application that allows the processing and tabulation (tables, graphs and maps) of Redatam databases through the Intranet or the Internet. The user defines the parameters and the request is piped through the Redatam Webserver to deliver the results in the form of tables, graphs or maps.
Census data
Repository of public databases on population. Here you can find and download the databases of population and housing censuses, surveys, vital statistics and other data sources in Redatam format that the countries have released for their use.
API Rest
The RestApi (REST4Red) service allows the interconnection of several systems and exponentially expands the use of microdata in Redatam format in web environments, beyond the Redatam Webserver platform, by allowing to receive Redatam programs and use the Redatam7 engine generating results in standard formats (Json) that can be presented, viewed or incorporated in any other application or platform.
¡Redatam en el mundo!
The versatility and potential that Redatam has, have been allowing several countries to use this tool in order to process their census data. Below you can find a map the countries that have used it for this purpose.
Developments
Redatam derived apps are multi-purpose. Here are some of them, which use Redatam for processing
ODISEA
Redatam application based on population censuses, which allows the study and analysis of population movements in terms of internal migration, daily mobility and residential segregation for specific Latin America and the Caribbean countries. ODISEA offers a novel and highly functional modality for the processing, mapping and analysis of internal migration and daily mobility.
MIALC
Database of Internal Migration in Latin America and the Caribbean. The MIALC 2.0 database, for which 62 census micro-data bases have been processed (censuses of the 1980, 1990, 2000 and 2010 rounds) from Latin America and the Caribbean, is developed with a structure that allows the user an easy and fast way of obtaining the required tables and matrices.
IMILA
Research on International Migration in Latin America. This online database gathers information on the foreign-born population from 1980, 1990, 2000 and 2010 national population and housing censuses available at CELADE. 
SISPPI
System of Sociodemographic Indicators of Indigenous Populations and Peoples. It is part of the Project "Information System for Indigenous Peoples - (SIPI)", of the Indigenous Fund, which contributes to improve the access and quality of information resources for and about indigenous peoples. 
DEPUALC
Spatial Distribution of Population and Urbanization in Latin America and the Caribbean. Contains information at the level of the largest administrative division (DAM), on the number of inhabitants of the populated localities between the decades from 1950 to 2021, such information identifies all those populated centers (cities or metropolitan agglomerates) that exceeded 20 thousand inhabitants at some point, within the time period considered. In addition, it includes sociodemographic indicators for the countries with a census in the 2010s. 
GEODEMOGRAPHIC
Application that allows explore, visualize and prepare reports with data disaggregated by age, sex and geospatial, to make decisions in emergencies and disasters circumstances.